Today I'm featuring 8 second hand furniture restoration ideas that you can do at home!  They range from easy to intricate but they all are inspiring furniture restoration makeovers that will bring beauty to  your home. Be sure to tell these creative women that the Tip Junkie sent you!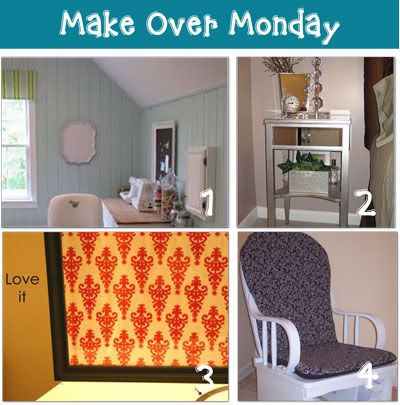 Furniture Restoration
1. 
Creative Room Reveal
2.
DIY Mirrored Furniture
3. 
Wrapping Paper Decor
4. 
How to Slipcover a Glider Rocker
Second Hand Furniture
5. 
Repurposing Liqueur bottles
6. 
DIY Necklace Organizer
7. 
Rescuing an outdated Christmas Wreath
8. 
An old awkward shelf becomes useful again
More Makeovers from Tip Junkie: